It has been one year since the Pandemic started. I know we are not out of the wood yet but would like to get out of the house for a one-week vacation at a beach house.
After a seven-hour drive, we got to our destination, a beautiful vacation house just one block away from a beautiful Atlantic ocean. The checkout is contactless, which is different from four years ago, at that time, we had to go to the office to get the key. Getting in the house, the first thing is connecting the WiFi. :-)
Free WiFi is pretty much standard everywhere now. We got the WiFi password in the email, as well as on a sea shell which is very unique.
Everyone's phone had no issue connecting to WiFi. We all knew that we should pick the correct WiFi network and entered the password provided, and then there is one more step different to connect to our home Wifi, which is to accept the Terms and Conditions. On the phone, there is a TC page open right after entering the password. But on my Macbook, it did not. Without that step, I would not be able to connect to the Internet. I remember I could go to http://192.168.1.1 or http://www.google.com to trigger the login page (i.e. TC page) when I had had this issue before in another public location. But it did not work this time.
After some research (yes, troubleshooting during the vacation,) it's about the DNS setting in my Macbook, in my case, it uses 8.8.8.8 as DNS server. Whatever DNS lookup needs to go there first, since there was not internet, so the DNS server could be reached.
To fix it, just need to go to "Apple Icon → System Preferences → Network → Wifi → Advanced → DNS", then remove the 8.8.8.8 from the DNS list.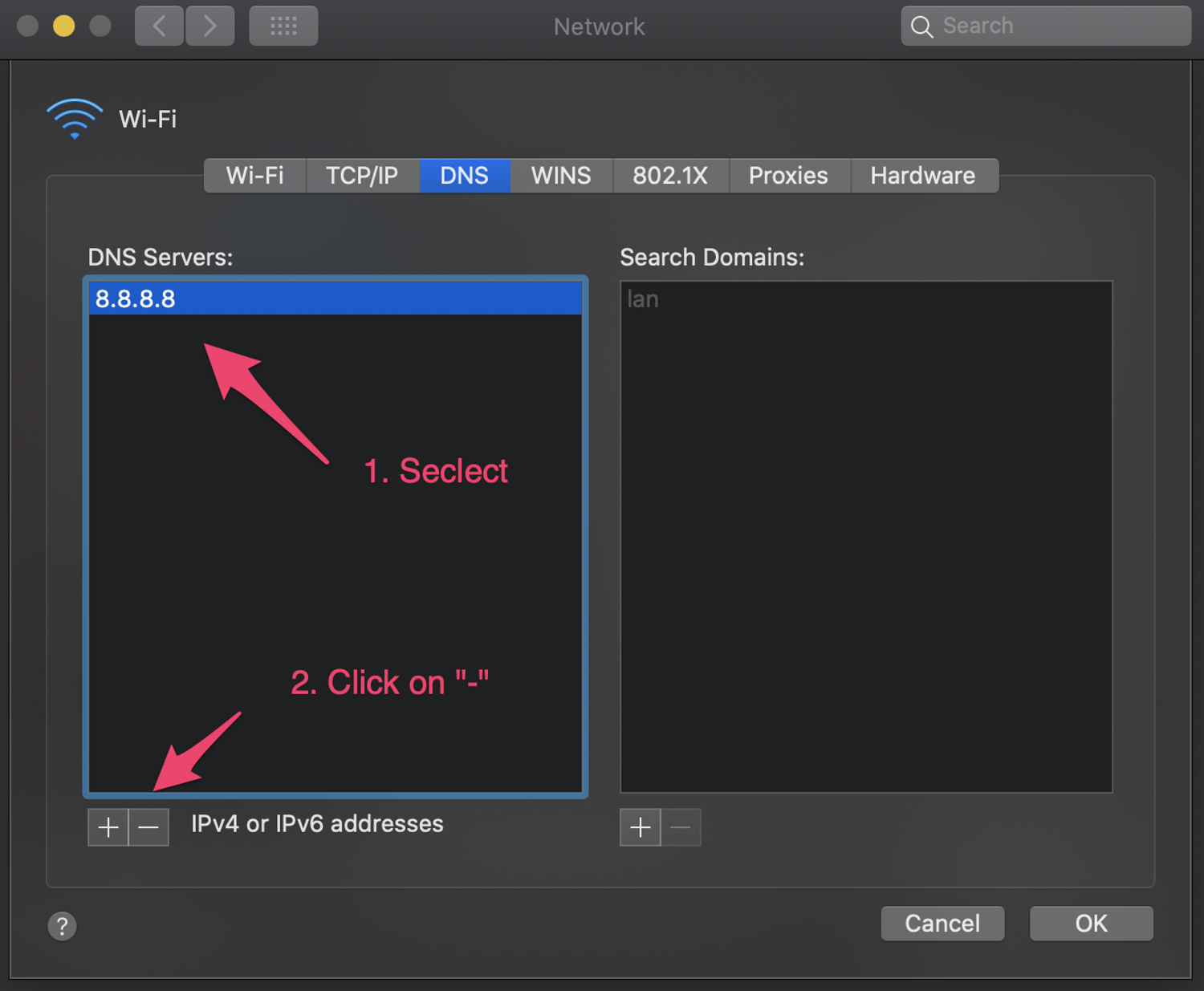 After that, go to any website, it should redirect you to the login page. In my case, the address is http://196.168.200.1. In some devices, like Kindle Fire, it may not easy to find the option to remove the DNS, then browseing this address will do the same thing.
I wish I knew this before going on vacation.